First of three ideas for flashcard display!
This one is super simple...you need ribbon and clips. 
This is a great way NOT to use pins and poke holes in your cards or tape that might tear them.
You can do this on any doors. Cabinet doors, clostet doors, glass doors.
This is our shaker style cabinet in our family room.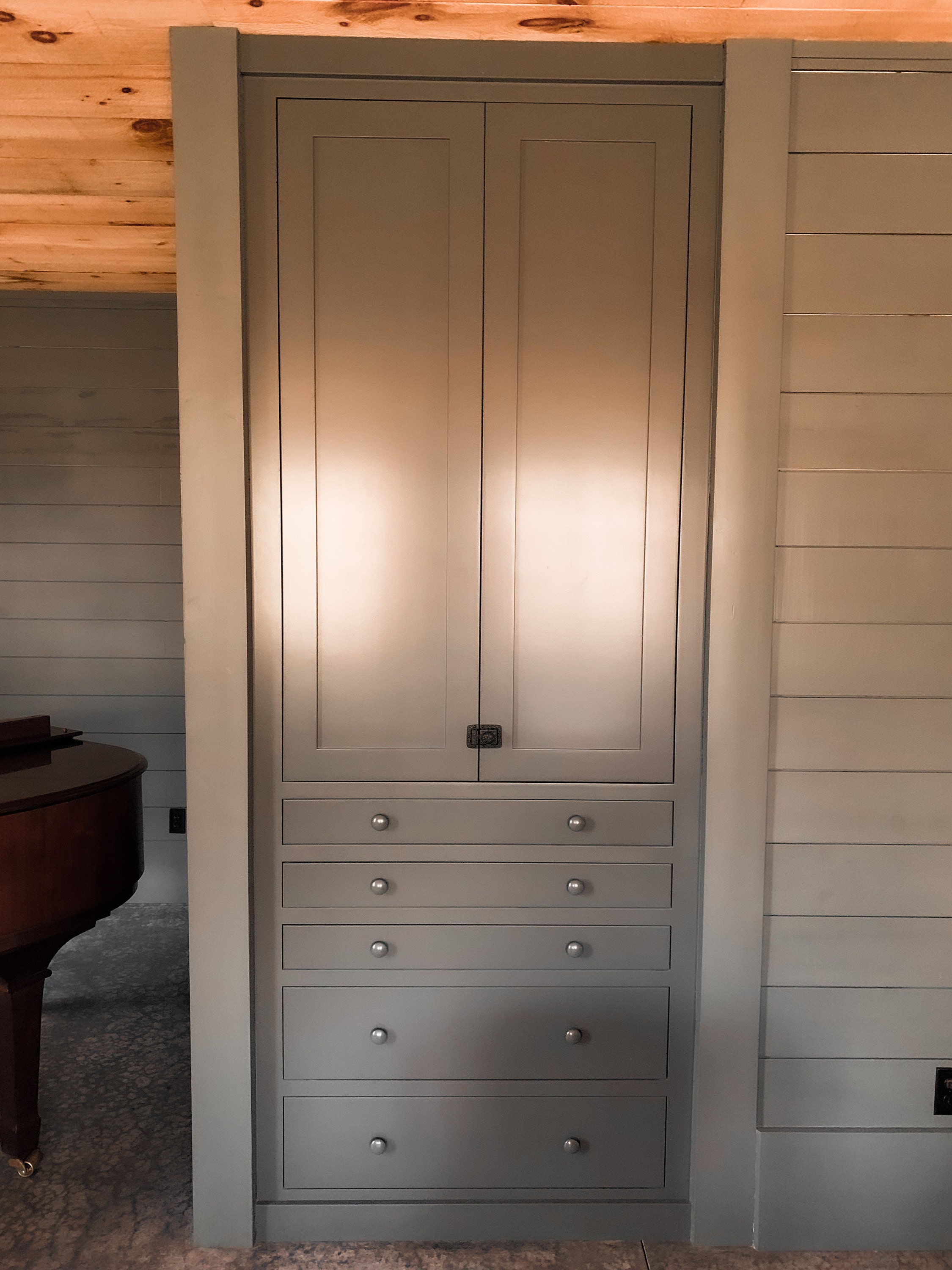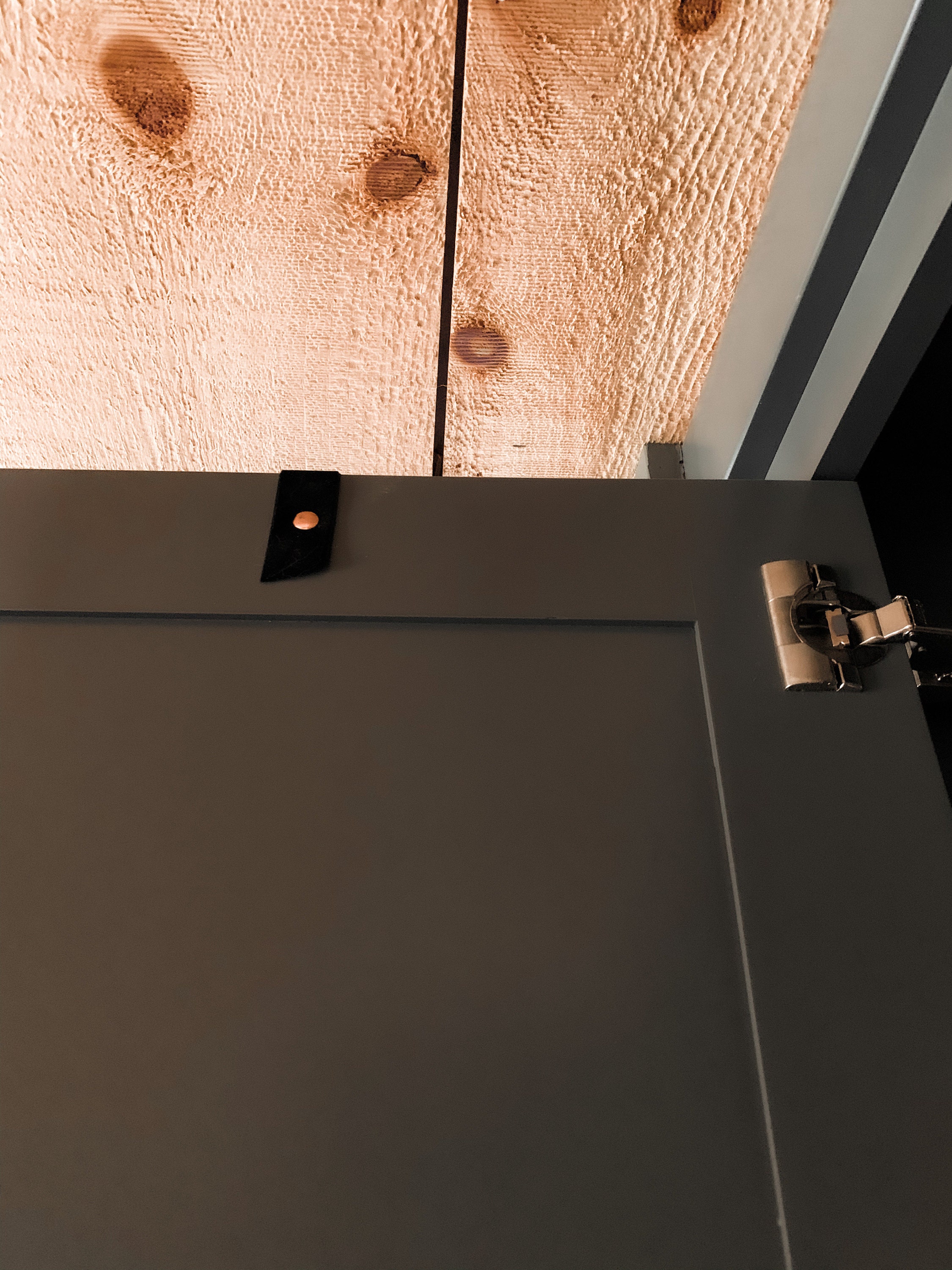 Open the door and tack the end of the ribbon (I used black velvet) to the inside top of the door.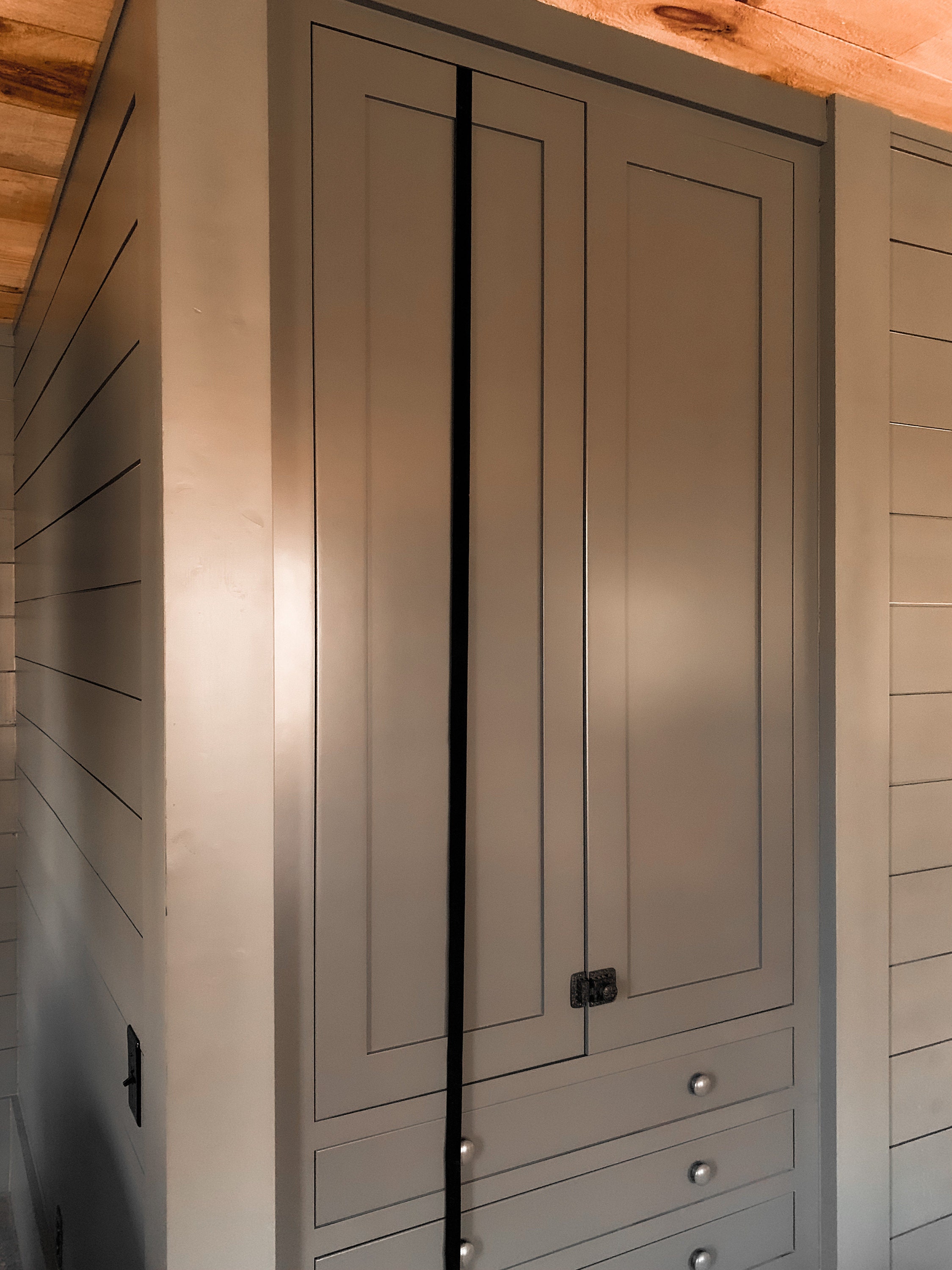 Leave your ribbon extra long because you will be folding it.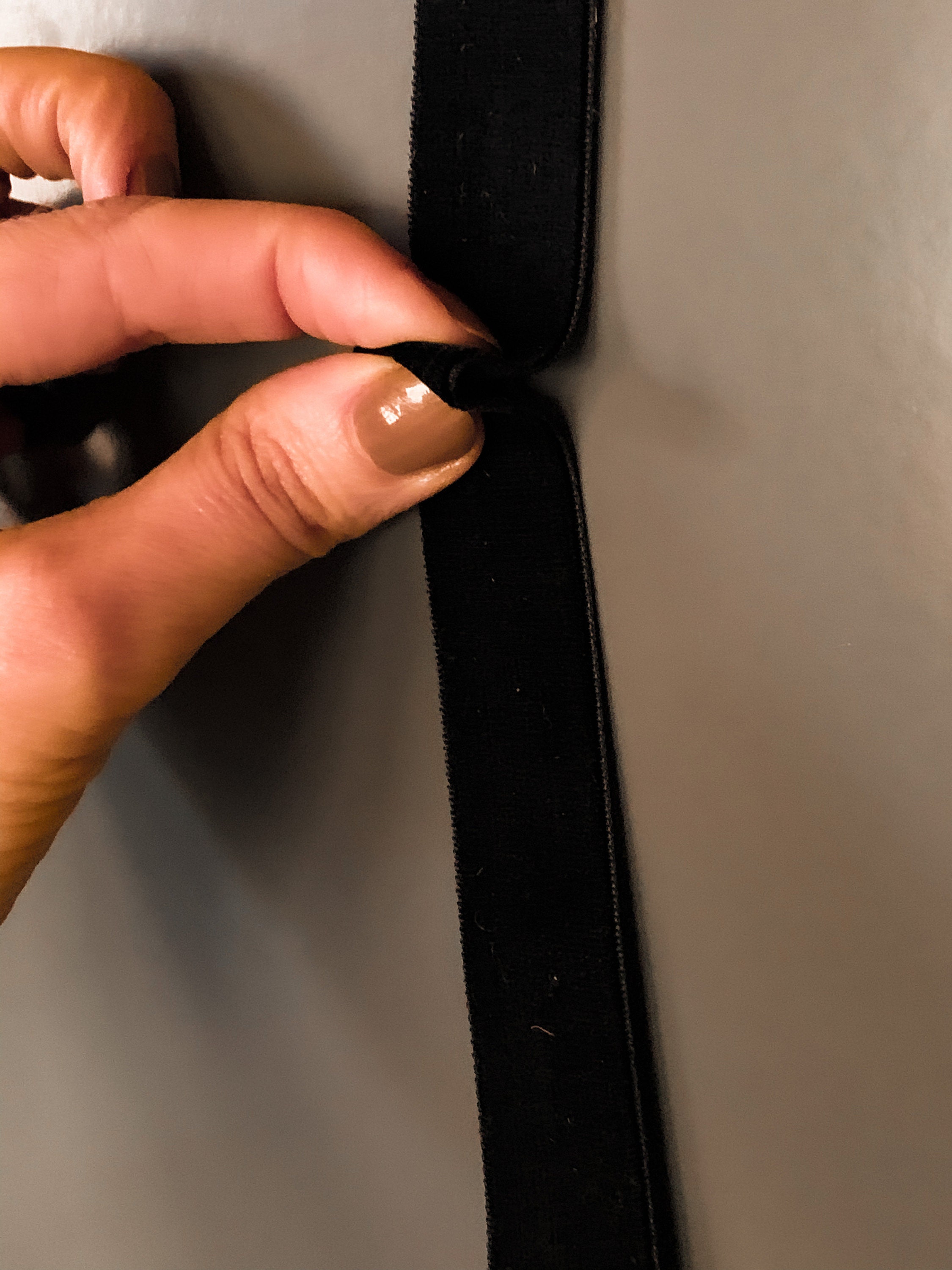 Pinch or fold your ribbon where you want a card to be.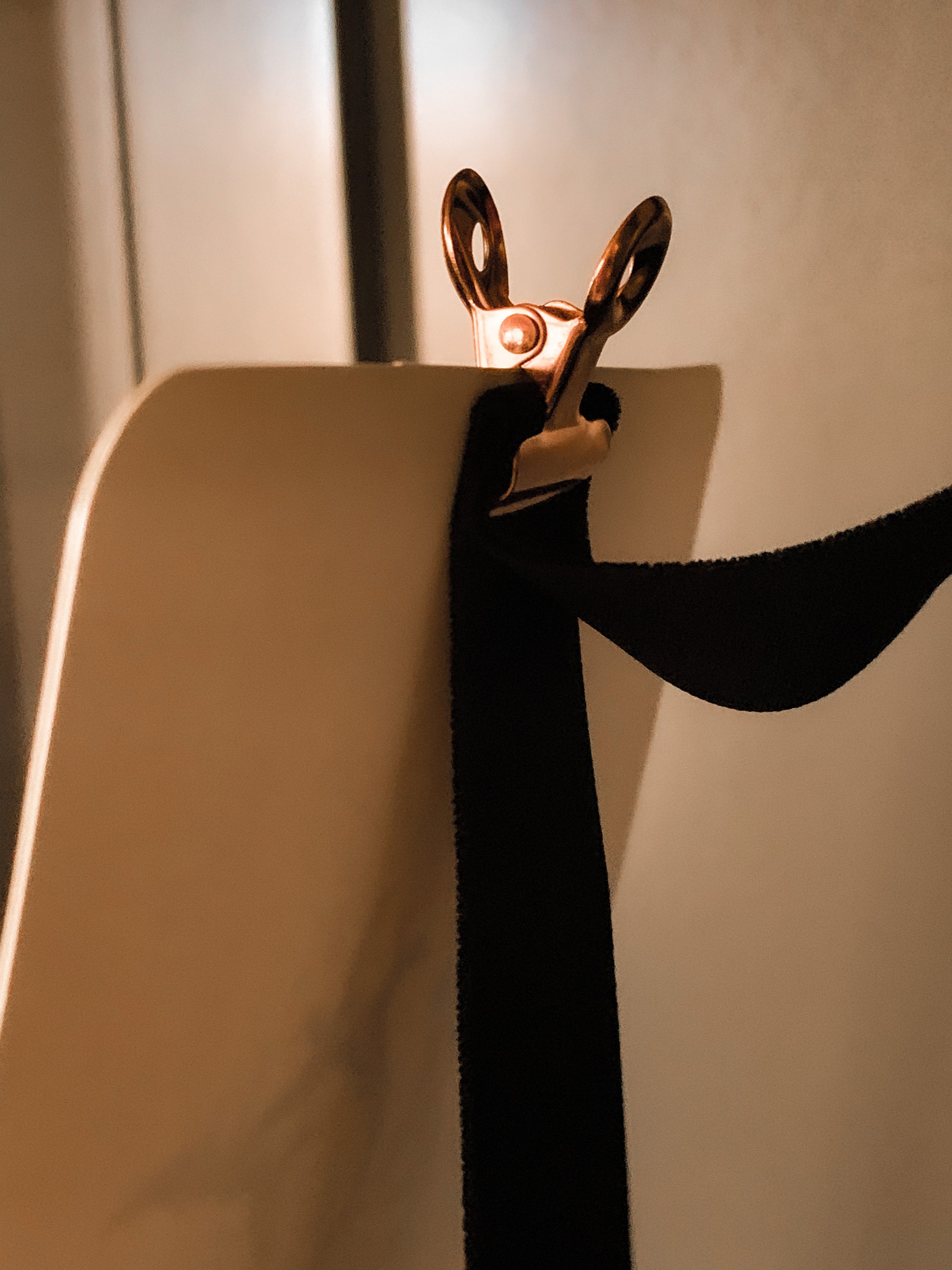 Place your card over the fold and sercure with a clip.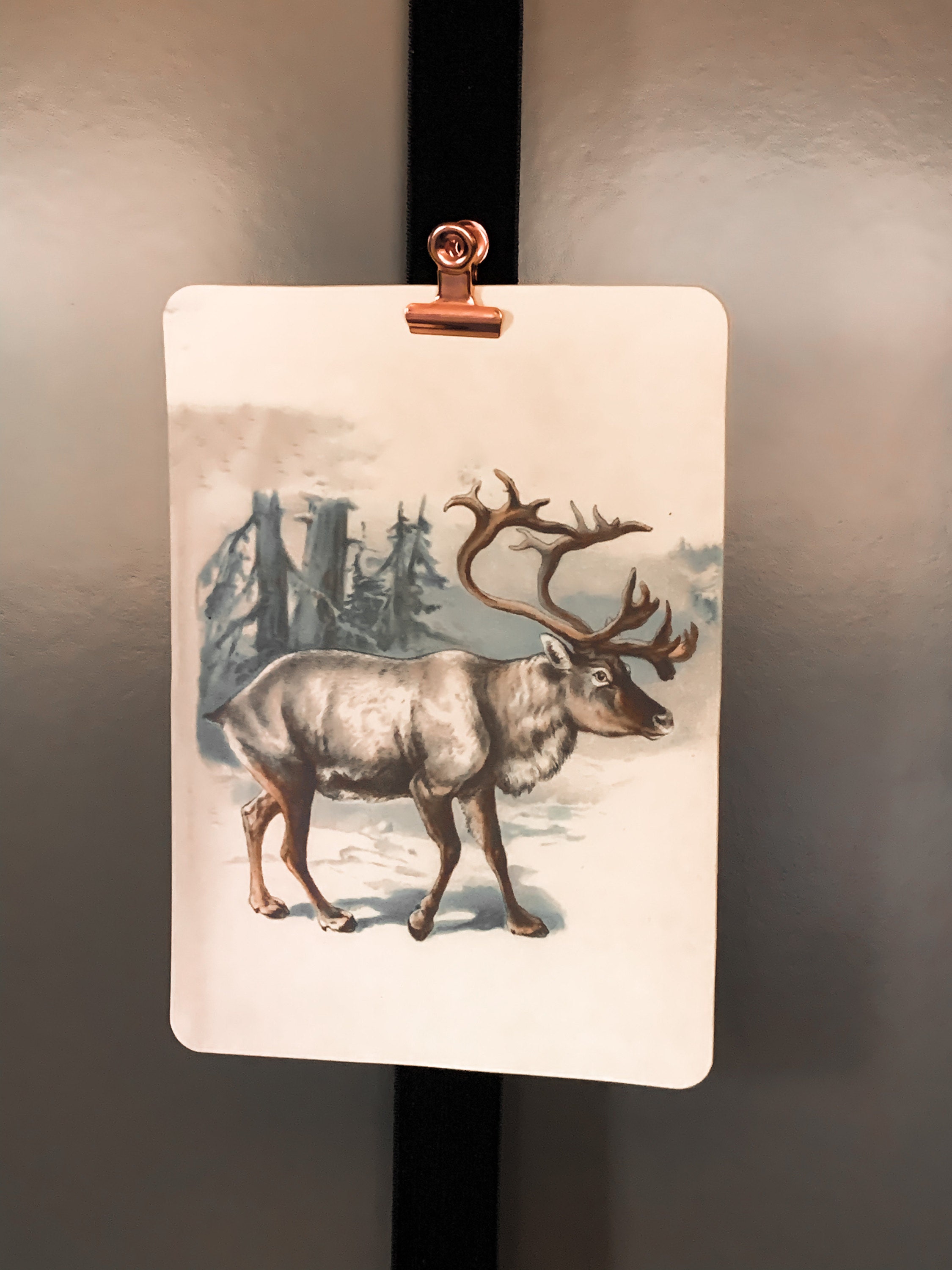 Adjust card and repeat with as many cards as you want to display.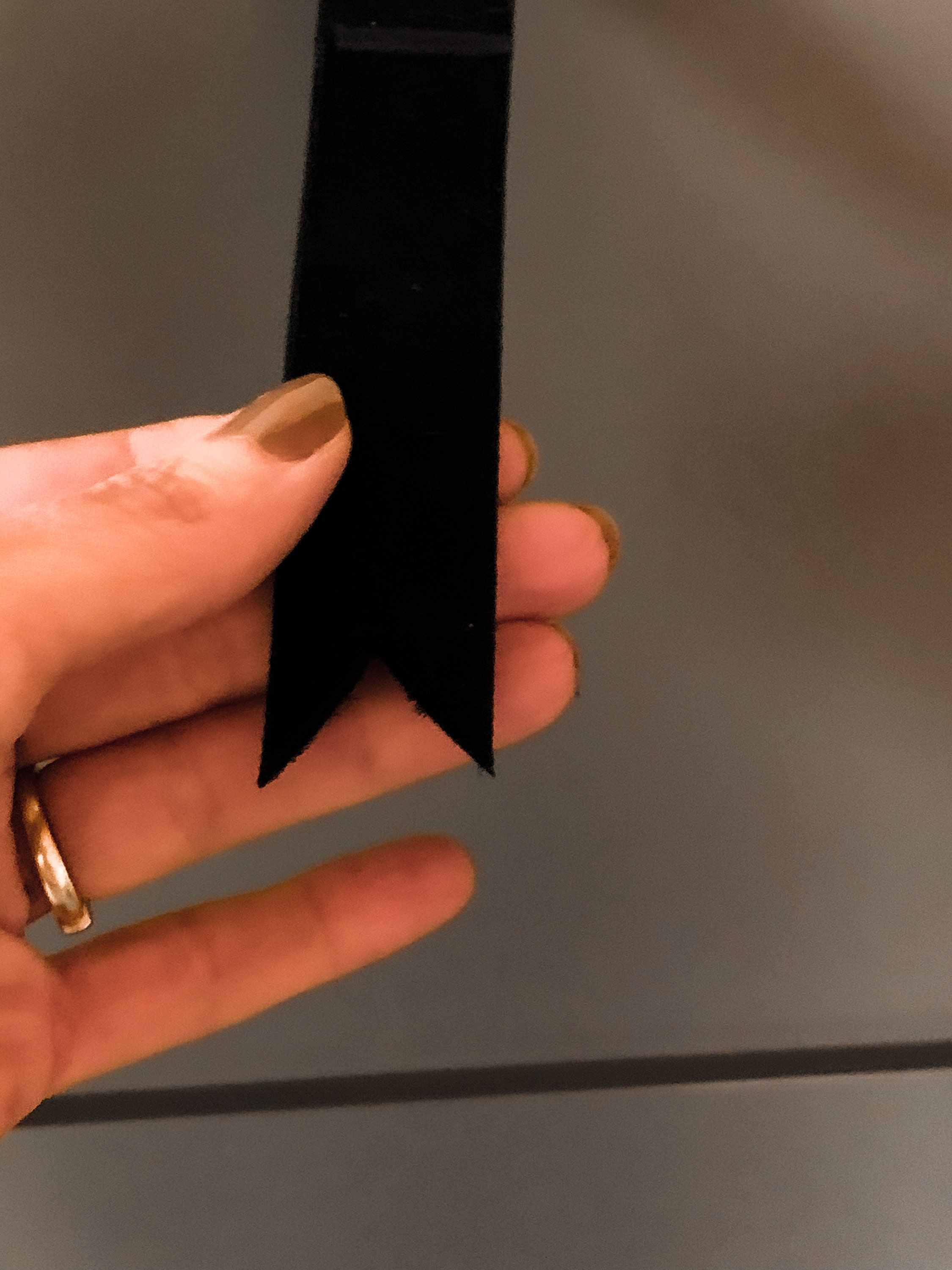 Cut end of ribbon with a pretty tail or tie in a knot for a rustic look.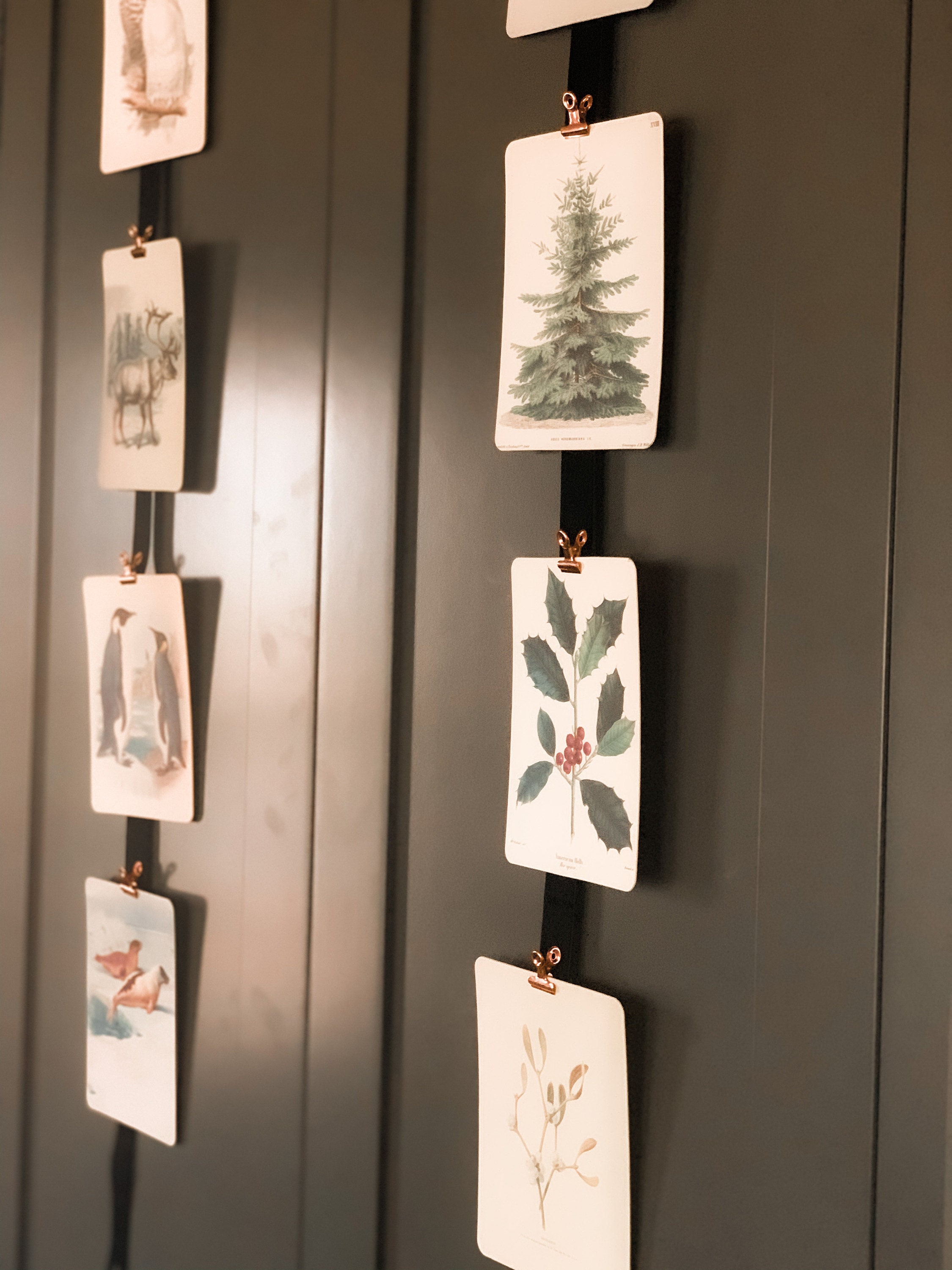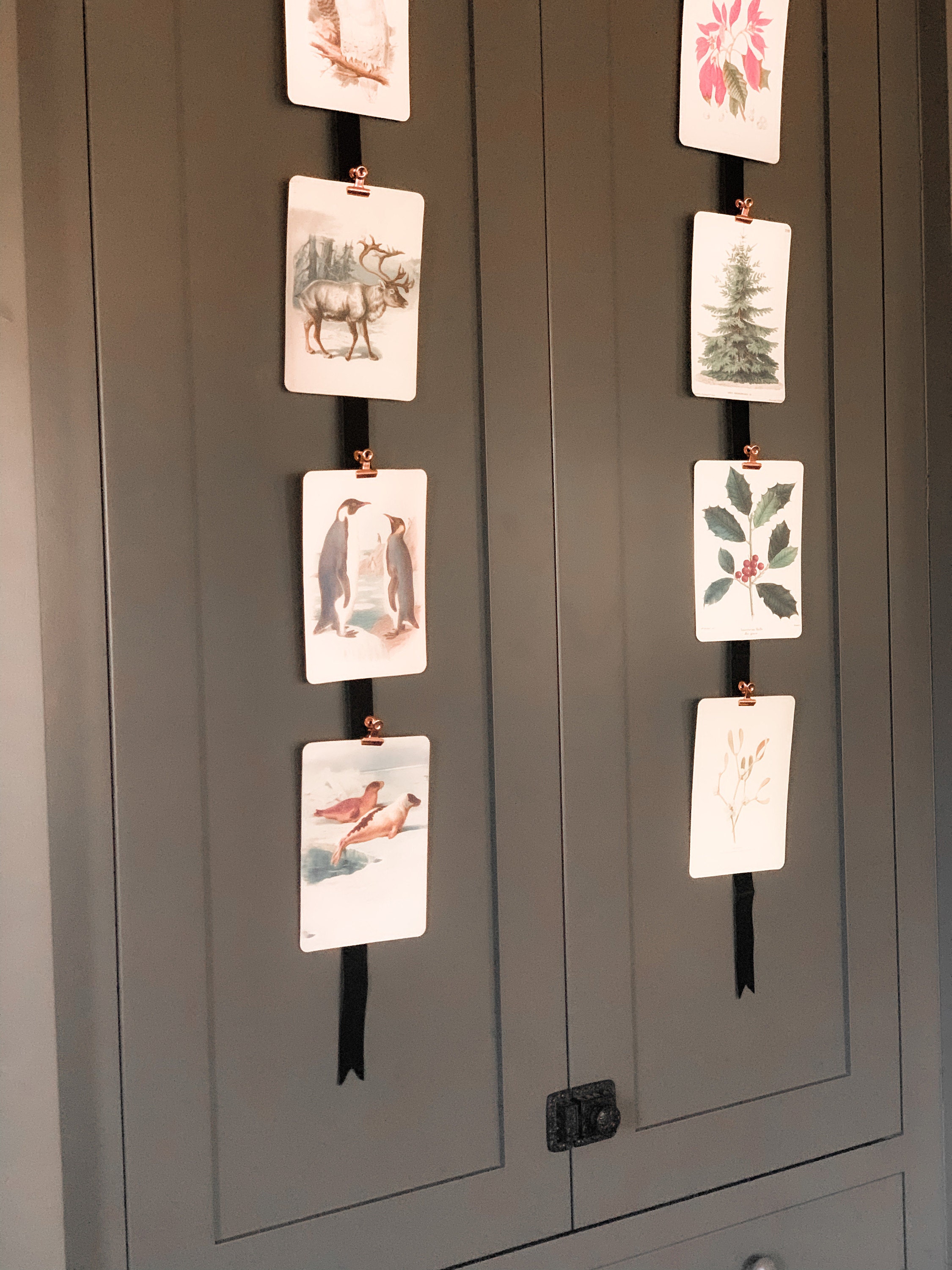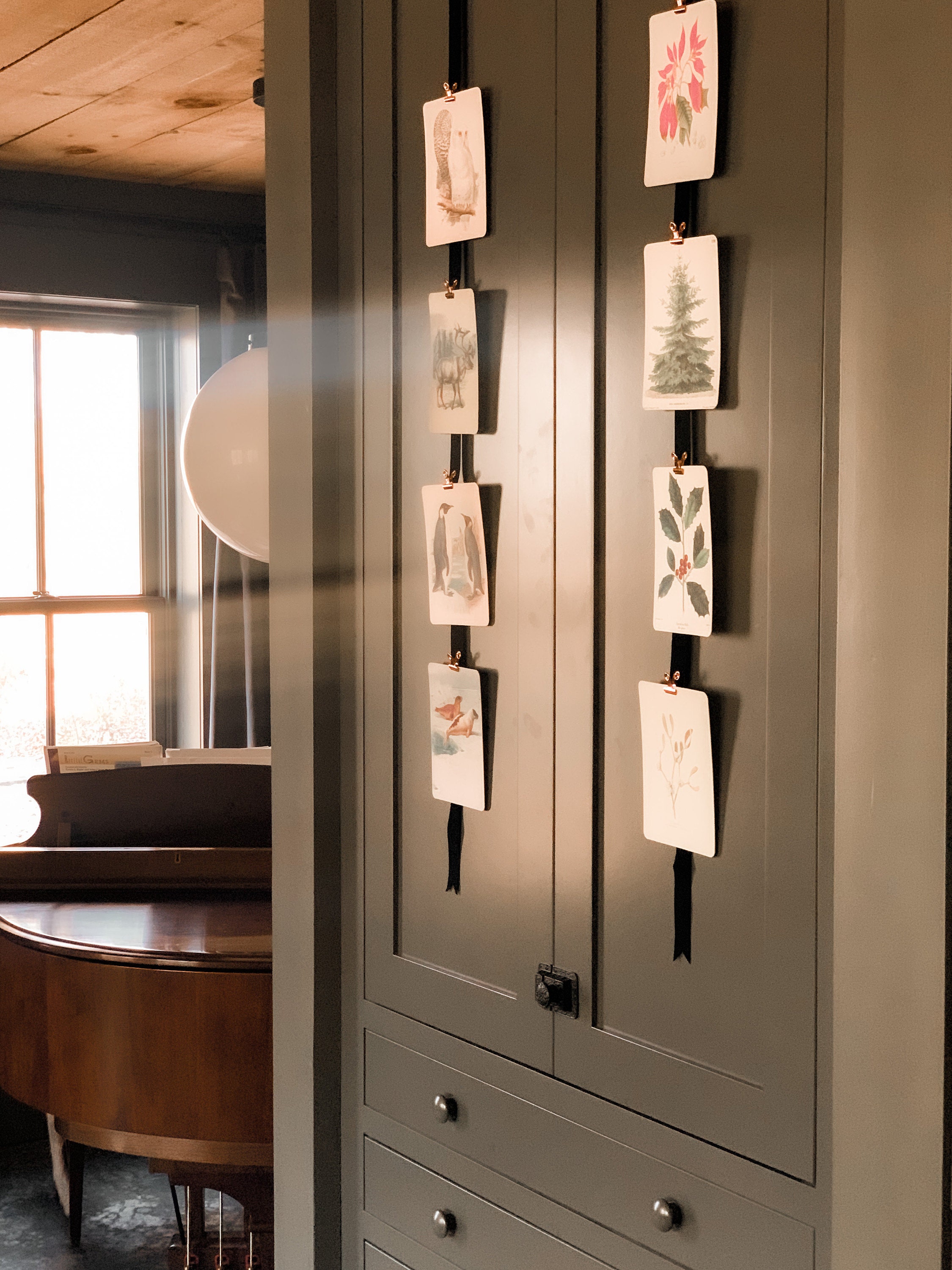 Click for link for rose gold clips.
Click for link to black velvet ribbon.
Thank you for visiting!
Robin